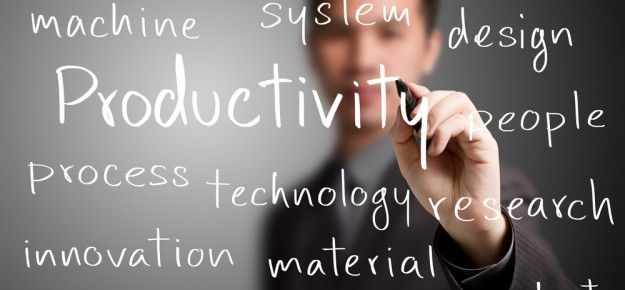 You know you need to do something about your older business PCs. They run so slowly that your employees are getting frustrated. They cost your business a great deal in repair costs and downtime. They lack the latest security technologies and put your business data at risk. Support and security updates for Windows* XP ended April 8, 2014, leaving your PCs even more vulnerable to threats.

Windows* XP Support Ended April 2014!

If you're running Windows XP, keep in mind that Microsoft ended support for this operating system (and for Microsoft* Office 2003) on April 8, 2014. No more security patches from Microsoft or from ISVs whose products run on Windows XP.

Instead of spending your limited budget on upgrades and repairs, why not buy new computers and spend less? That's right; with the cost of computers declining, it is likely that you can buy new computers for less money than repairing and upgrading older PCs. And with Intel® based desktops available in a variety of form factors, you can find the right devices to fit your work style.

Here are five good reasons to buy new computers:
Get more business done
The devices powered by 4th generation Intel® Core™ processors are blazingly fast. Instant-on technology wakes the system in seconds, and connecting to your office network is faster and simpler than ever. You get more done every day with the ability to multitask between all your business applications without frustrating waits.
Protect your business with multi-layered security
New devices have stronger built-in security features to help protect your sensitive business data, guard against user identity theft and ensure safe access to your network.
Reduce repair costs
Investing in new PCs can actually save you money in the long run. According to a recent Techaisle study, new PCs have 33% fewer problems than four-year-old or older systems. It cost about US $134 to upgrade a four-year-old PC with newer processor and memory and about $427 to repair it when it breaks. That's $561 out of pocket to keep an old PC running – and does not include the cost of lost productivity when employees are without a computer. In fact, the Techaisle study found that an average of 42 productive work hours a year per PC are lost while computers are being repaired.
Apart from downtime-related savings, today's PCs return minutes throughout the day to your time-strapped employees when performing operations as simple as computer startup and shutdown, running multiple applications at once. These cumulative time savings can add up to dozens of hours per week for your business – time your staff could spend making more sales calls, helping more customers, and coming up with more product ideas.
Better virtual workspace
Todays desktop PC allows your employees to use one large HD monitor or up to three HD monitors. This allows your employees to have a large virtual workspace so they can move effortlessly across multiple applications.
Remote access to your desktop
A desktop PC can become a personal hub using Intel® Ready Mode Technology. For example, large files can be stored on your employee's desktop and while on the road using a tablet, they can remotely wake up the desktop from a very low power sleep state to access files. When the employee returns to the office, the desktop senses the tablet and synchronizes files to make them ready to use by the time your employee sits down.
Experience a new device today! Faster is truly more affordable than you may think. Learn more by visiting intel.com/smallbusiness to get a glimpse of all the different form factors available today.
Then, contact us to schedule a FREE consultation so we can help your business increase productivity! 
[contact_form]