Is your business in the Cloud yet?
There is a lot of discussion about the Cloud and Cloud Services. The "Cloud" is a different way to describe 'hosted services' online, or the ability to access applications and data over the internet from any device you prefer. Taking advantage of what the Cloud offers can help businesses maximize stability, productivity, flexibility, and in many cases reduce cost. Depending on the size of your business and needs, the Cloud may be a great option.
Cralyn Technology Solutions can help you find the right solution to make your office more efficient and independent of which device you choose.
Are you searching for:
Hosted Email Service
File Synchronization Service
Remote Desktop Service
Virtual Servers
Hosted VoIP Service
We can help you with setting up and migration to solutions like:
Google Apps for Business / GSuite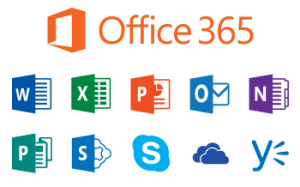 We also offer a variety of other hosted solutions when it comes to Online Backups, Hosted Email, Web Hosting, and Hosted Server Platforms.
Give us a call at (407) 710-7210 and let us help guide you to the Cloud!
If you would like us to contact you, please let us know!